SUNation Solar Systems About Us
Solar as it Should Be
About This Video Project:
We created this video for SUNation Solar. It was played when they won Best Large Business at the
HIA-LI
2019 Awards.
OBJECTIVES
Create an About us video depicting the history and culture of the company.
Highlight the unique company culture of SUNation
Give a brief history of the company and illustrate how it ties into their growth
Show how SUNation is a business who not only makes money but helps the environment and the community.
SERVICES USED
Conceptual Planning
Video Production
Post Production
Motion Graphics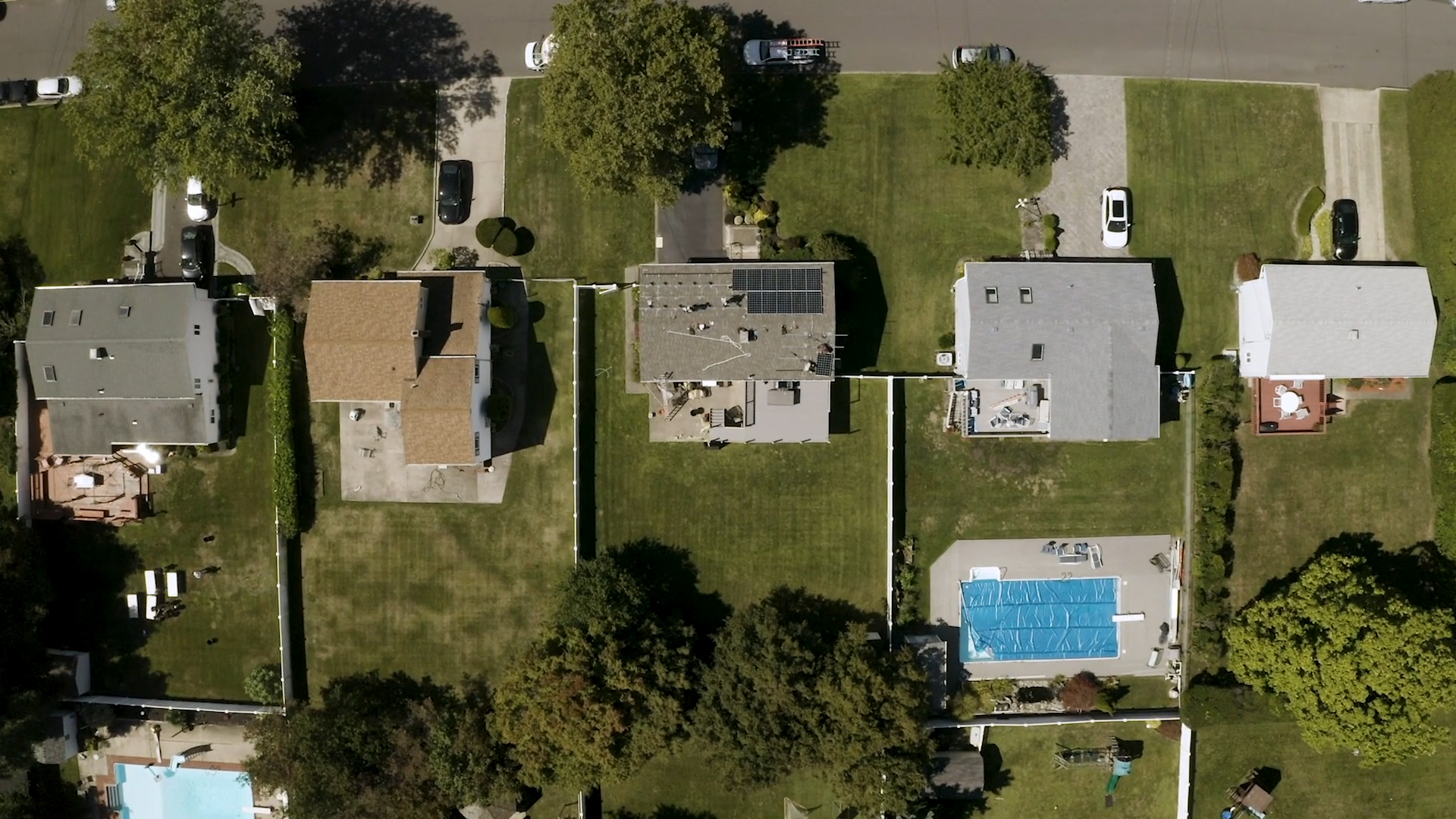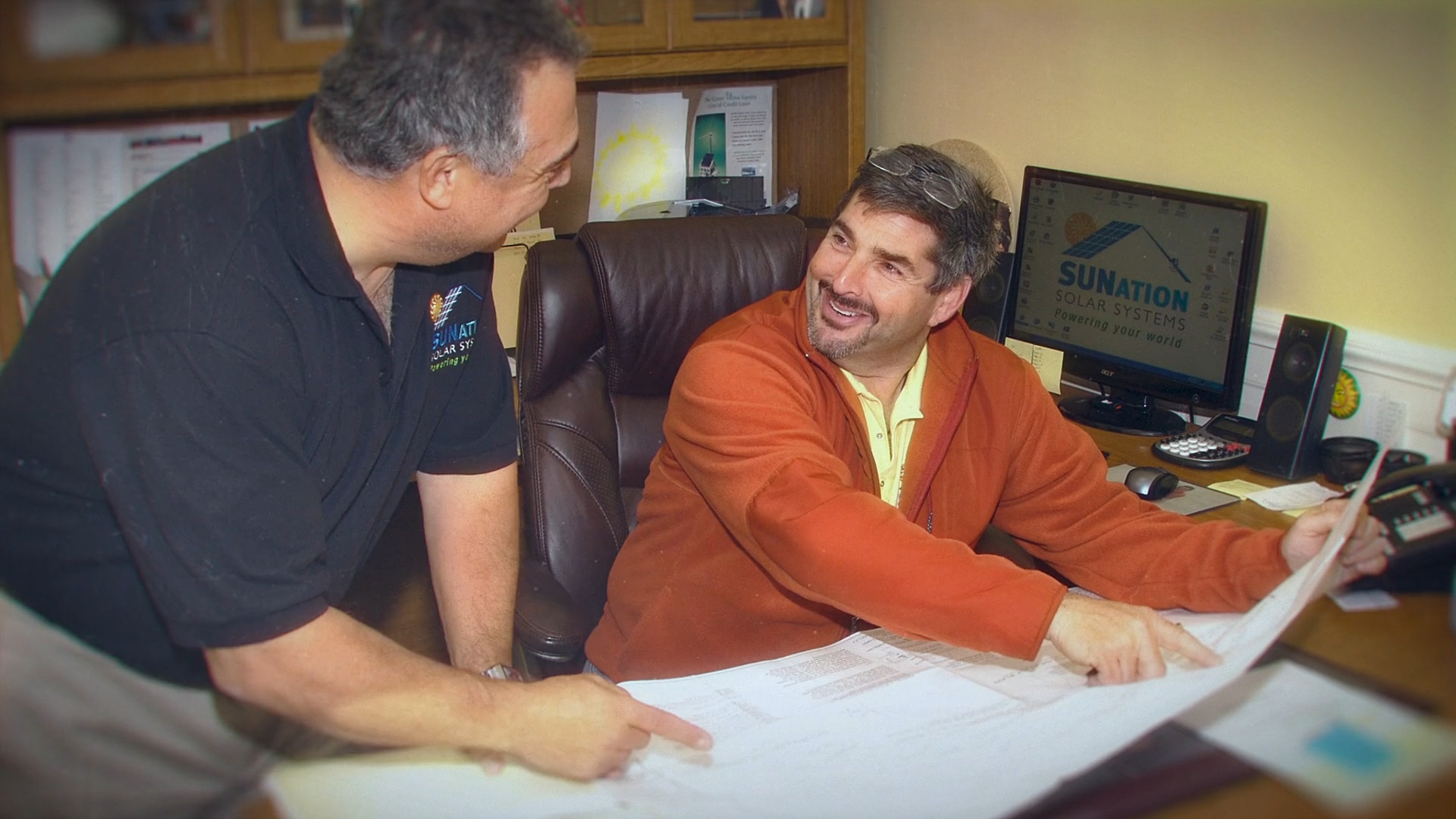 WHAT WE DID
SUNation hired us to create a two to two and half minute video for them that would play at the HIA-LI awards. They were nominated in the Large Business category for the first time and wanted to create a video that would highlight their journey from startup to established company. It was important to them that the video illustrate this growth while emphasizing that they maintained a tight knit, family oriented and fun company culture.
They also wanted to make sure that their connection to improving Long Island, the environment and helping those in need was a key component of their corporate identity. We shot the video over several days. 2 full days in the SUNation office where we captured our sit down interviews and broll around the office. We set out to capture the fact that employees genuinely enjoy working there. SUNnation's CEO Scott Maskin let us film him walking around the office interacting with several employees. Everyone there calls him the "Chief Fun Officer" and he showed it by joining his employees in song, giving out plenty of hugs and even brandishing a sword!
We also spent a half day in the field with a SUNation crew. We chronicled them leaving the office all the way through installing a full system for a customer. A lot of what SUNation wanted to highlight were things that happened before we were hired to start production. Luckily, they had an extensive library of archival photos showing their history, their non-profit SUNation Cares and the various employee activities. During the post production process we used After Effects to make these photos come alive. This made them meld with the video in a more seamless way and also made them more interesting than just a still image would normally be.
To learn more information about SUNation, please visit www.sunation.com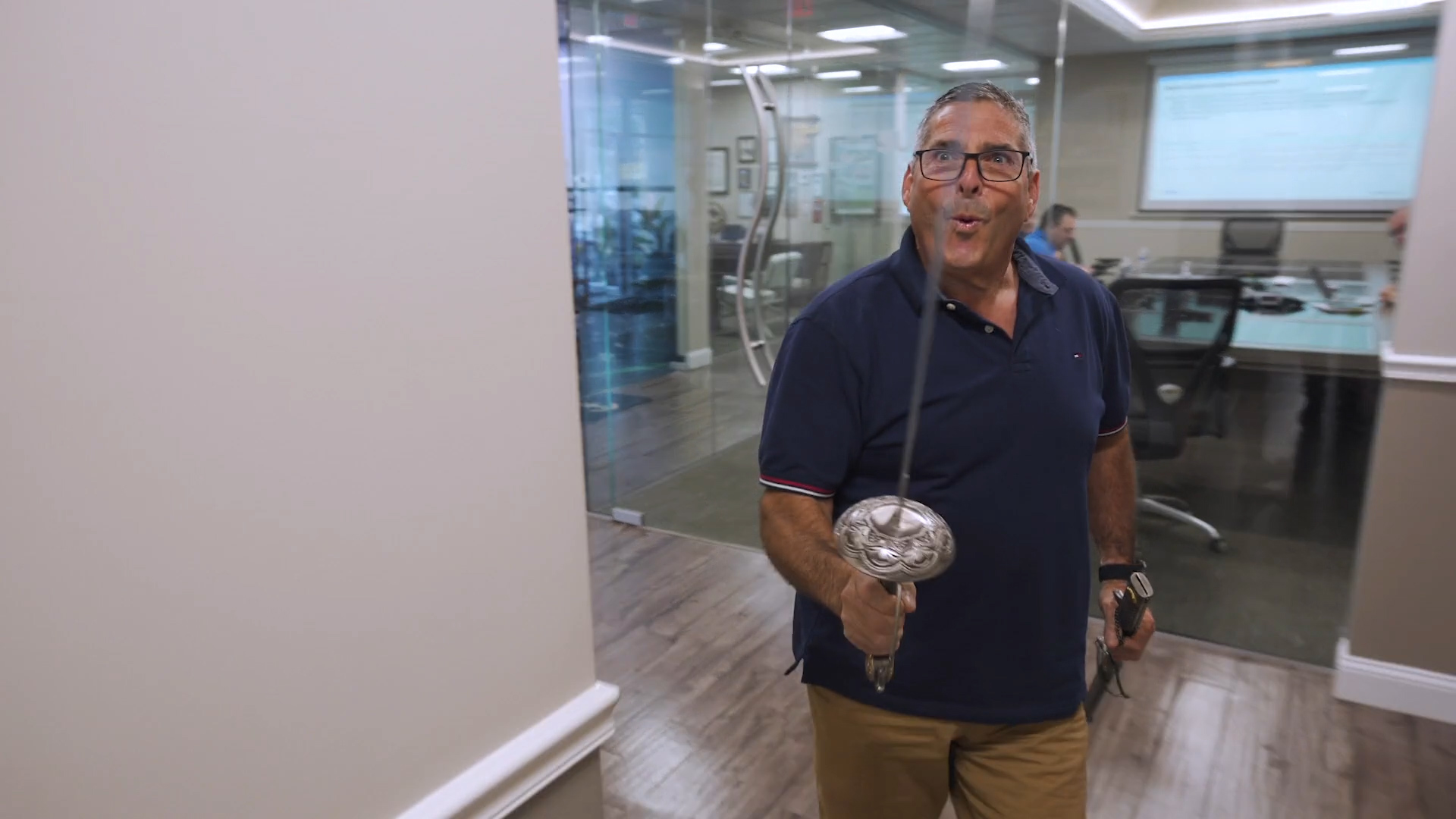 Chief fun officer Scott Maskin keeps things lite at the office
Let Us Know How We Can Help