The Meaning of Humanity
Landing Page Video
About This Video Project:
We produced this video for Habitat for Humanity to showcase the ways that Habitat enriches the lives of the people involved.
OBJECTIVES
Craft a video for Habit for Humanity's Builder Breakfast
Highlight the different ways you can donate to Habitat for Humanity
Showcase different sides of the process
Emphasize how contributing time to Habitat can enrich your life
Document how worker productivity goes up after building for Habitat
Capture the wall raise and how that effects the people involved
SERVICES USED
Creative Services
Pre-production / planning
Marketing Strategy
Video Production
Post Production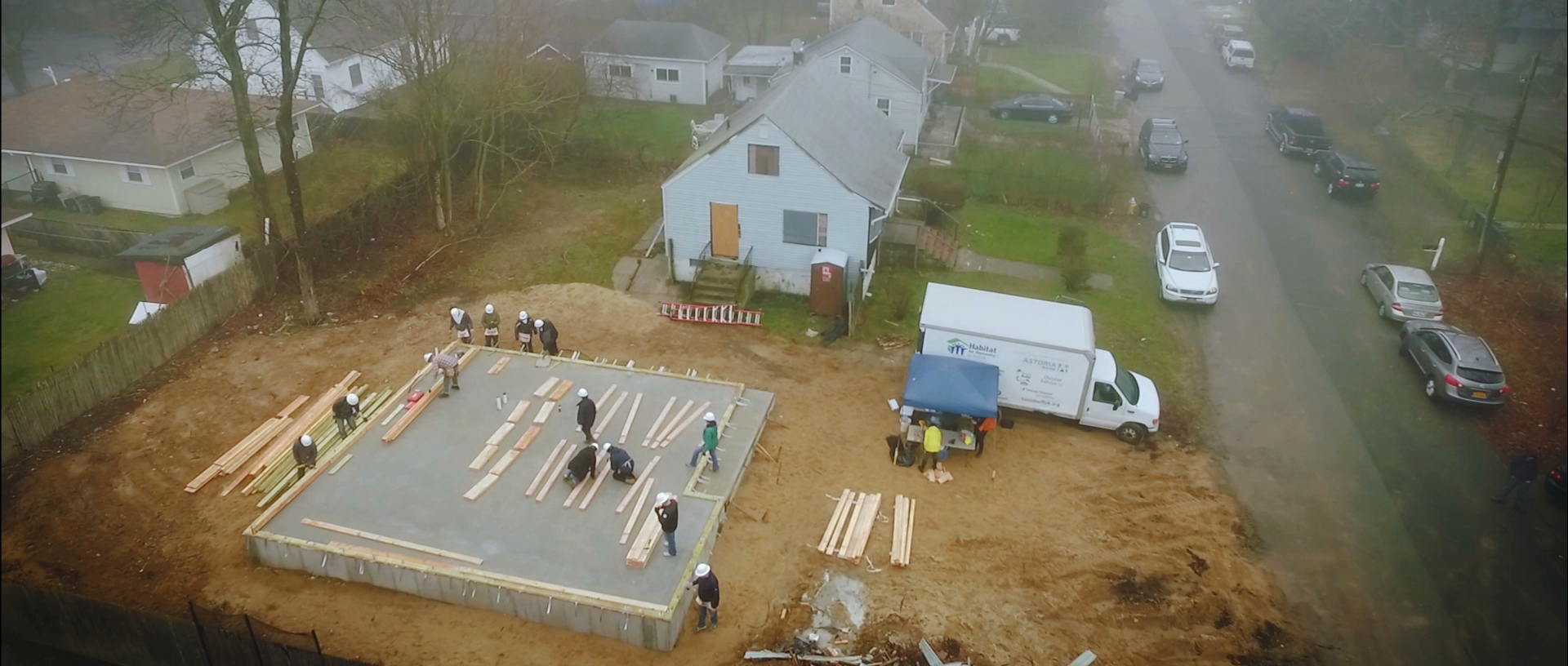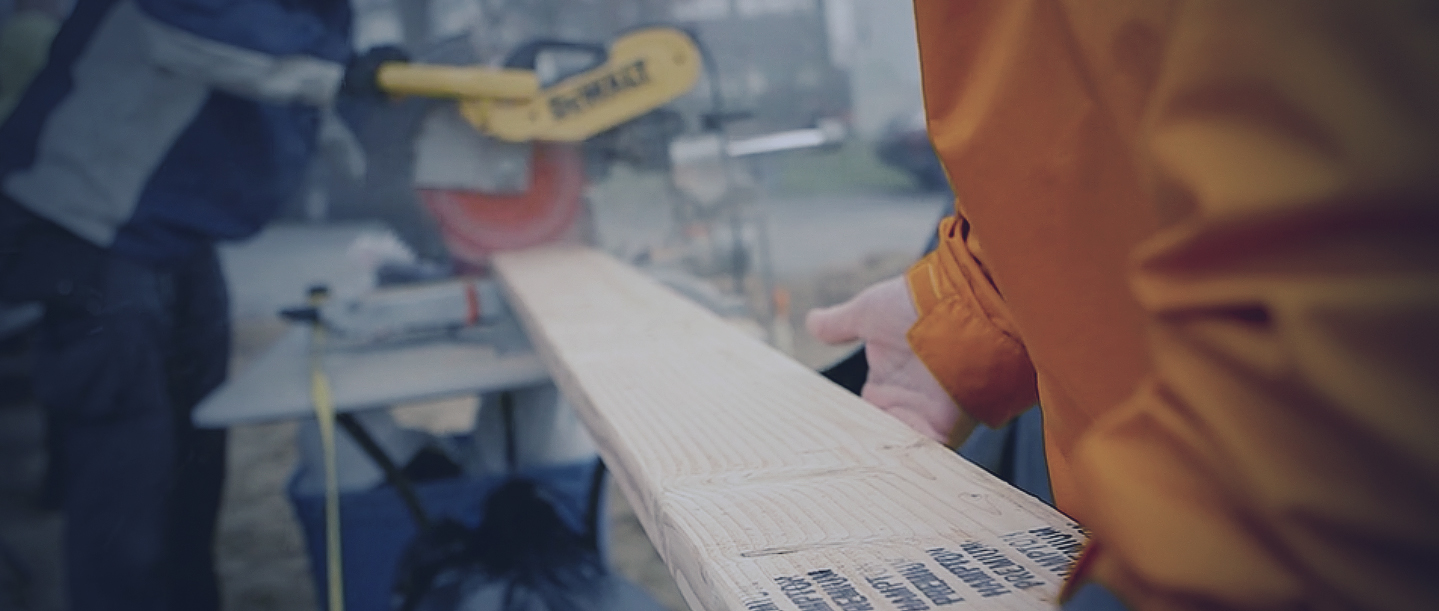 WHAT WE DID
When we conceptualized Habitat for Humanity's non-profit video we focused heavily on the cyclical nature of giving.  Habitat could only help the family get a house with the help of Riverhead Building Supply, who couldn't provide the correct materials with out the help of H2M. In turn, both companies saw production increase because their employees were energized by a good cause. We were able to capture the emotion of this experience with careful planning that included pre interviewing people from these companies most effected by the experience. For this project we created a non-profit video for Habitat for Humanity. Our mission was to showcase the ways that Habitat enriches the lives of the people involved. We've highlighted the family experience before, so for this we focused on the companies that donate time and materials to make a family's dream come true. For this marketing video we spoke with people from H2M and Riverhead Building Supply.
The final product was shown to over 500 people at Habitat for Humanity Suffolk's annual Builders Breakfast. The breakfast is an opportunity for Habitat to highlight the homes built in the last year and the people and companies that helped make it happen. The video was a huge success and we were asked to create another set of videos at the next Builder's Breakfast.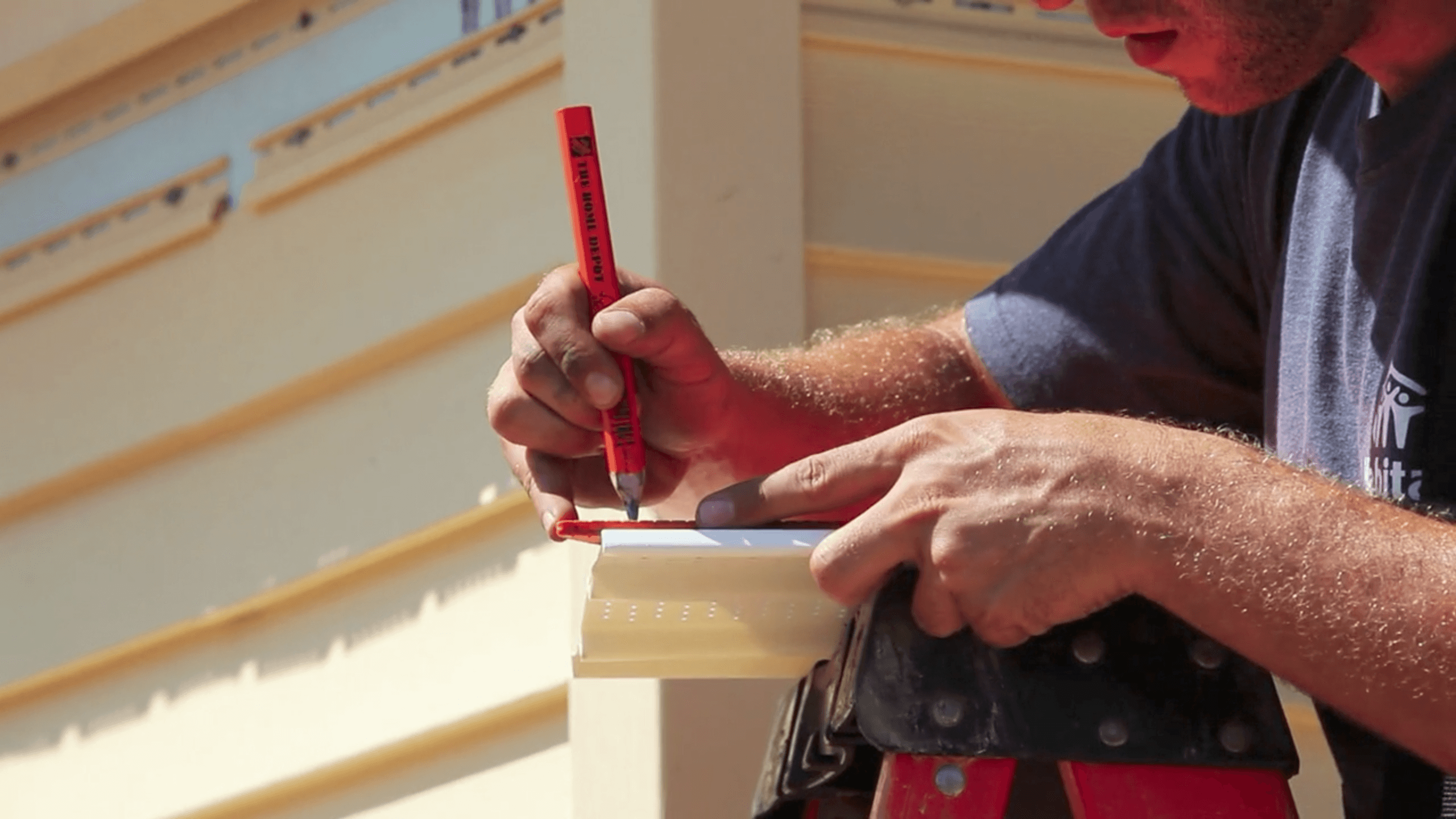 Here's one of Habitat For Humanity's builders measuring a piece of siding for the new house they put up.
Let Us Know How We Can Help