Soulful Sundown Social Video Series
Using Spoken Word and Performance to Reach the Masses
Client: Unitarian Universalist Congregation at Shelter Rock
Industry: Religious Service
Location: Shelter Rock, New York
Video Type: Live Event
About This Video Project:
The primary purpose of the video was to attract more church members to join a special monthly event called Soulful Sundown. The secondary purpose of this promotional video is to lead Soulful Sundown attendees towards interest in the church itself. This non-direct approach is more welcoming than the standard church recruitment videos we see in other places.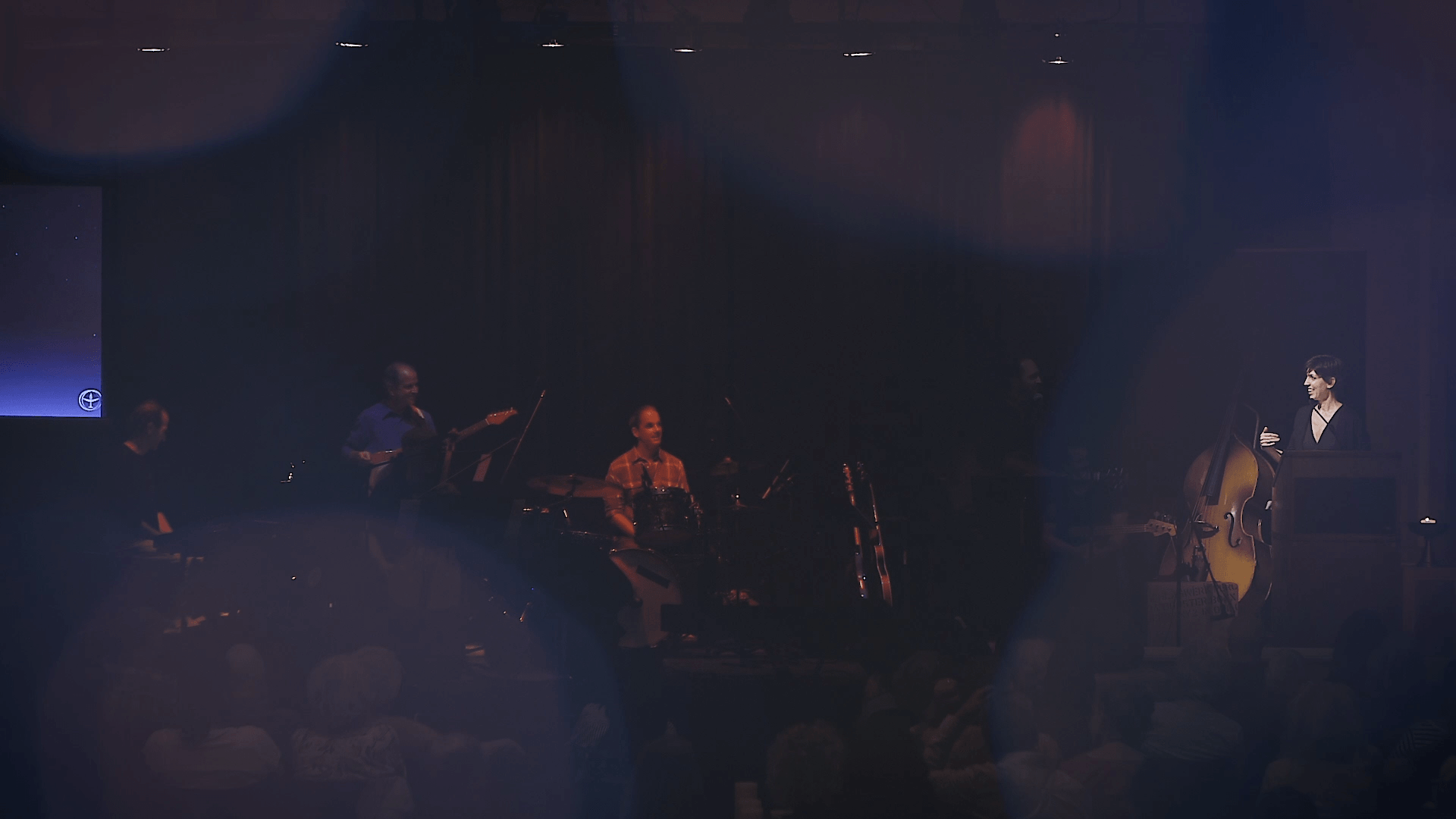 OBJECTIVES
Recruit more members to Soulful Sundown
Convert attendees to members of the Unitarian Church
Highlight positives effects on individual members lives
Emphasize the non-judgemental nature of the congregation
Highlight the use of music to enhance their message
Showcase how easy it is to embrace their spiritual lifestyle
SERVICES USED
Concept Development
Video Production
Color Grading
Audio Mastering
Music Supervision
A/V Production
WHAT WE DID
For the last year we have shot, produced and done the live A/V for the Unitarian Universalist Congregation at Shelter Rock (UUCSR) monthly Soulful Sundown service. After every service we craft these short social media friendly videos to showcase the powerful messages being shared by Reverend Jennifer Brower and the amazing music being performed by The Cosmic Orchestra.  We have an ongoing relationship with the great people at UUCSR and that began with a recruitment video we made for them.
The videos are a mix of spoken word and song that capture the essence of the night for those who did not attend. They are used as recruitment tool for new members, a way to spread UUCSR's spiritual message and to keep the event fresh in attendees minds.
Let Us Know How We Can Help