Video Testimonial Tips For Any Business
Corporate video testimonials are one of the best ways to tell believable and genuine stories about your brand. We share 10 powerful corporate video testimonial tips to make your next online marketing video stand out. There are many elements that help make a great video testimonial. Each element by itself is important, but when you combine them the story explodes.
1. Choose the right character
To achieve great storytelling the interviewee must be the right person. Just because he or she is the CEO or manager doesn't mean that is the best person to be telling the story. If there's a Babe Ruth on your team why wouldn't you use him or her to hit the ball out of the park?
Sometimes clients pick a testimonial giver based on not hurting someone's feelings or kissing up to someone. We feel this only hurts the company. We encourage our clients to pick (or let us pick) the best storyteller(s) for the job regardless of position or ego.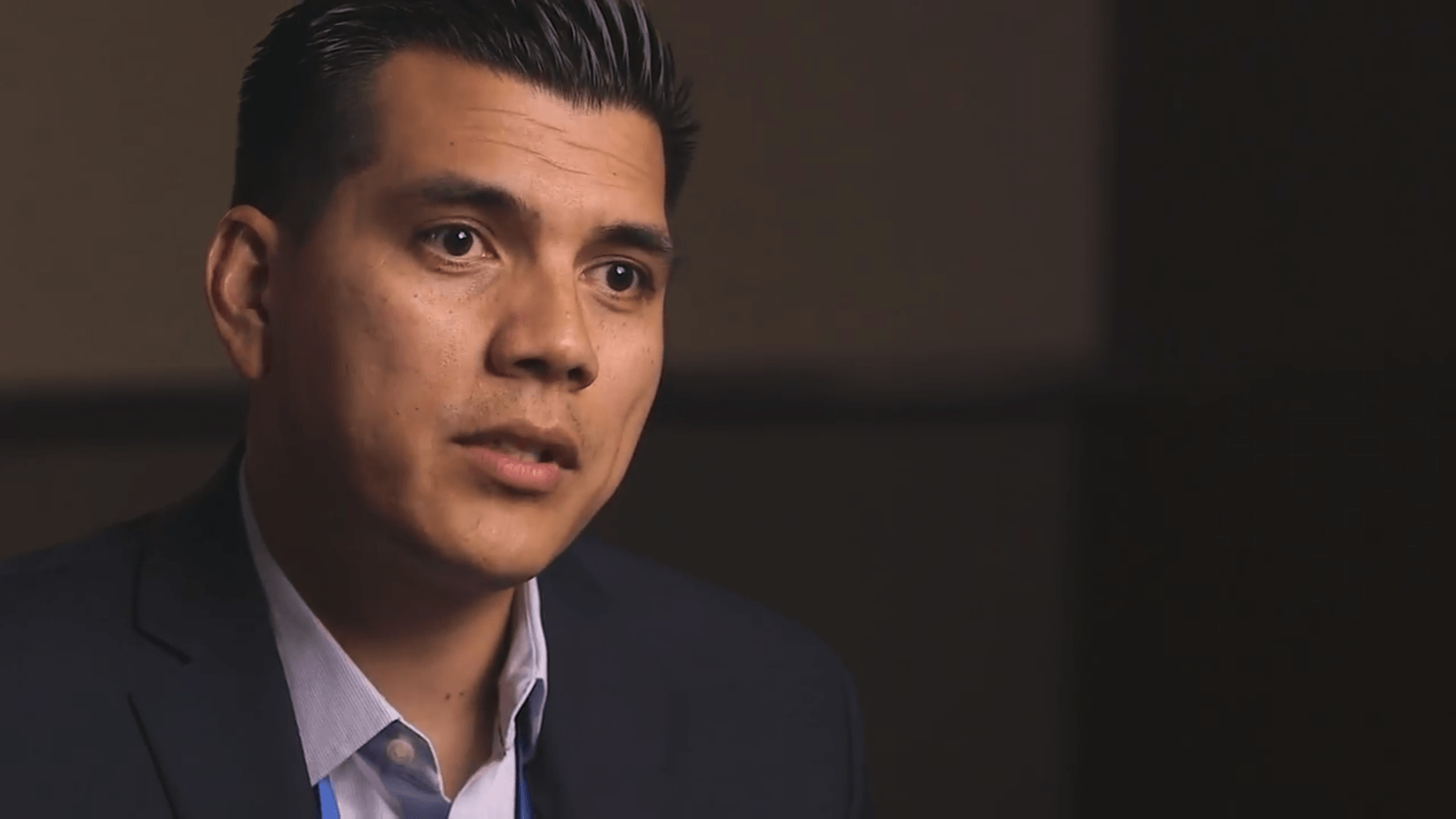 2. Don't interview anyone that doesn't want to be interviewed
One of the biggest corporate video testimonial tips I can share is this… Do not force people to be interviewed (if they don't want to). There have been many times where the interviewee mentions to us "I don't even want to do this." Sure enough the energy and performance of the testimonial is almost always a failure.
The key here is to make sure the person has a passion behind telling his or her story. When someone wants to share their ideas, knowledge, and opinions it becomes a much more genuine conversation. The audience wants genuine. Make sure there is a vetting process so that you only have candidates who want to be part of the testimonial. You'll see a big difference.
3. Don't give out the questions before your coporate testimonial shoot
If you want the interviewee to stress out and lose sleep the night before being on camera just give them the questions ahead of time. They will over analyze and paralyze themselves with anxiety.  We always tell our clients to never give questions before hand. It's OK to give the interviewee an idea of what you will cover, but most people will overthink answers if you give them actual questions.
The truth is that only people who know the topics should be be interviewed. They should be able to answer questions without much thought because they know the subject well. By asking questions on the spot for the first time it forces the interviewee to answer in a conversational tone.  You want it to be as if he or she is just having a chat with someone about that subject. We believe natural conversation is the most compelling type of storytelling you can capture on camera.
4. Help the corporate robot to be human
When you interview countless people as I have over the years, you'll notice that some interviewees answer questions with no heart. They are repeating corporate lingo by the book and they start to come across like a robot with no emotion. You can weed out these type of interviewees during a pre-interview vetting process. If a company does not choose to have a pre-interview process you'll have to get the best out of that performer during the testimonial. You can also choose to not use that testimonial or that answer. Remember, just because you filmed it, does not mean you use it.
How to get the best performance out of a corporate robot
The first thing we do is stop the interview and let that person know that its happening. I like this approach
"Hey Gary, can be I honest with you? This isn't the real Gary. I mean, if you were telling one of your friends about this you wouldn't sound like this am I right?"
You get the point. I'm bringing attention to the fact that Gary is speaking with a corporate tone. 99% of the time, Gary will smile and admit that he's not being himself.  Sometimes Gary will get it and change into human conversation, but many times it doesn't change anything. This is when I use the "Happy Hour" line trick.
What is the happy hour line?
The happy hour line is a concept that I came up with to help interviewees loosen up and be more like themselves on camera. It goes like this:
"Hey Gary, picture this…you and me are old friends and we haven't seen each other in 10 years. We just met up at a bar to grab a few drinks and catch up on old times. We start talking about work and you start telling me about what you're doing. Now let me ask you the question and I want you to answer it as if you're speaking to your old friend."
It's amazing what happens next. 9 times out of 10, Gary will become more conversational, more human, more believable, and more passionate about the subject. In essence he will bring life to the message. Now remember who your audience is and ask yourself this. Would your audience rather hear the message before the happy hour line, or after the happy hour line?
5. Consider Pre-Interviews
Pre-interviews are short conversations to "try-out" different characters to find the all-star(s) character. This is when we spend 10-15 minutes talking to candidates until we find the best character(s) for the job. This can be done in-person or over the phone. The benefit of doing this in-person is that you can also watch for body language and charisma. What you're looking for is a good storyteller.
Someone who holds your attention and makes you want to hear what happens next. Companies should always use their strongest characters for corporate video testimonial because they are the voice of their message. Like anything the more you do it the better you get, and we've gotten pretty good at picking out all-star storytellers for our clients.
6. Don't Script The Corporate Video Testimonial
The most believable testimonial are not scripted. If there's one thing to learn about corporate video interview tips, it's letting the characters be real. Viewers can tell when answers are candid vs. scripted and they prefer honesty and genuine storytelling. It's important to allow the interviewee to be themselves. Make sure the interview is a conversation…flaws and all. When it's a real conversation, the message will be the best it can. A good editor can shape a great conversation into any length message desired.
7. Pick a Quiet Room
Audio quality from the microphone is important. Even the slightest noise can be distracting during the testimonial. When interviewing at our client's location we always request a room that is quiet. The average person will poke their head in the room and think its fine. Here are a few culprits that can hurt interview audio.
Locations near airports
Air duct vents
Heating units
A/C units
Traffic noise
Refrigerator motor
Be sure to look out for all these noise factors because there could be better a location with less or none of these.
8. Allow For Proper Setup
Some clients may take for granted the amount of time it takes to setup a professional interview. How the character looks and sounds on film will play a large role in how the audience perceives them. Any factor that distracts from the message will only dilute the power of the marketing video. Professional video production companies will factor setup time in the schedule. Clients should understand this is an important part of the interview process. For our company, we usually request 1.5 to 2 hours for proper setup.  We have had to rush setups as quickly as 30-45 minutes (not recommended).
9. Consider Scene Changes
If filming multiple testimonial in one day a change of scenery is always a good idea. Sometimes tight schedules limits these changes. You may need to keep the same background for every testimonial. The hope is to time the schedule to allow for scene or framing changes. This gives each character a unique look to differentiate the storytellers. An extra 15-30 minutes between each testimonial could help raise the level of your marketing films. We think it's worth considering.
10. Consider The Eye Line
When setting up where the interviewee will be looking during the testimonial make sure to go for a candid feel. This means the interviewee is looking off-camera (not at the camera). This approach gives the viewer a feeling of eavesdropping and inspires curiosity. It's as if they are listening in on an intriguing conversation. This is also the most common style of framing for documentary and corporate video testimonial films. There could be exceptions to the rule for looking at the camera, but make sure there is a specific reason for this. One other thing is to consider the "good side." There are some people who have a good side so be sure to show off that attribute if applicable.
11. Don't forget to ask this question at the end
One of the best questions to ask in a promotional video is…"Is there anything I forgot to ask you?" This is the last question I ask in a corporate video testimonial. I will admit that stories have changed  because of this question. I've gotten some of my most emotional answers ending with this question as well. Give it a try and let me know how it worked for you in the comments.
Conclusion
If your company does in-house video production and you don't already follow these tips now, try it and see the difference. It will be amazing how much your storytelling improves. The key to powerful marketing (or anything) is to make sure all elements of your campaign are the best they can be. I always tell people "little things add up". This means that no matter how small the change always look at how you can improve from every angle. When you improve with many small steps the results are always big.
If you hire an outside video production company to film testimonials for your marketing campaigns, make sure to keep an eye on what they are doing and how they find the best stories. You want to suggest creative ideas like these if you're not getting the best testimonials. If you're still not getting what you want than maybe its time to move on to a better video production company. One that holds higher standards. In the end, if your testimonials suck, so will your marketing videos.
Watch examples of corporate video testimonials.
We love interviewing people on film.
The best stories come from these.
Watch Here