Video Production • New York
Human Stories
that engage and convert
Pennylane Marketing • Who Are We?
Video Production • Video Marketing • Emotional Storytelling
We specialize in producing high quality video production for business and non-profits. We are a powerful team of digital marketers, filmmakers, and storytellers. Our marketing strategies improve web traffic, content marketing, search engine optimization (seo), and social media campaigns.
ADMIRED BRANDS WHO TRUST PENNYLANE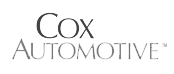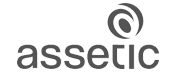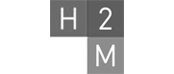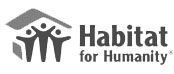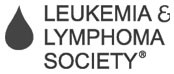 Video Production.
Why hire us?
Companies and organizations hire us for video production and creative marketing strategies to improve brand growth. Our high quality of standards and affordable rates have helped us become one of the leading New York video production + digital marketing companies.
Brands hire us to help with…
Web Traffic

Search Engine Optimization (SEO)

Click-through rate (CTR)

Conversion Rates

Google Rankings

Customer Perceived Value

Social Media Engagement
Unique Users

Impressions

Sales

Employee Performance

Sign ups

View Times

Watch Times

Fanbase Growth
Sales Morale

Brand Awareness

Number of Clicks

Likes & Shares

Email Open Rate

Bounce Rates

Recruitment / hires

Audience Engagement
10 Video Marketing Statistics That Will Blow Your Mind
Including video in an email increases your click-through rate by 200-300%.
Video on your landing page can increase conversion by 80%.
Mobile video consumption rises 100% every year according to YouTube.
90% of users say that seeing a video about a product is helpful in the decision process.
More video content is uploaded in 30 days than all three major U.S. T.V. networks combined have created in 30 years.
75% of executives watch work-related videos on business websites at least once a week.
Full page ads with video increases engagement by 22%.
65% of executives visit the marketer's website and 39% call a vendor after viewing a video.
The average user spends over 16 minutes watching online video ads every month.
36% of online consumers trust video ads.
Words from our video marketing clients...
"Pennylane is exceptional. They are a pleasure to deal with and deliver a finished project ahead of deadlines. The talent and vision they lend to a project has had a tremendous positive impact on furthering the mission of the Make-A-Wish Foundation."
Karine Hollander
"They are passionate about what they do and how they present your company.  Over the years I've used many different video companies. They consistently exceed my expectations.  It is a very easy process."
Melissa Hendrick
"I have nothing but wonderful things to say about Pennylane. I'd be more than happy to rave about my experiences with them."

Jennifer Anne Taggart
Contact us with this form or call us at 800-856-9084