CUSTOMER TESTIMONIAL VIDEOS
Marketing that audiences believe
Customer Testimonial Videos are a powerful digital marketing tool that gives real customer's the chance to speak highly of your brand to new customers.
Customers Can Market For You
In a world of Yelp and Amazon Reviews consumers are relying more and more on the word of fellow customers. Use that to your advantage.
Reasons to Use Customer Testimonials
Genuine messages from people who use your product
Instant level of trust from current and possible customers
Brand Transparency
Evidence of a loyal and active fanbase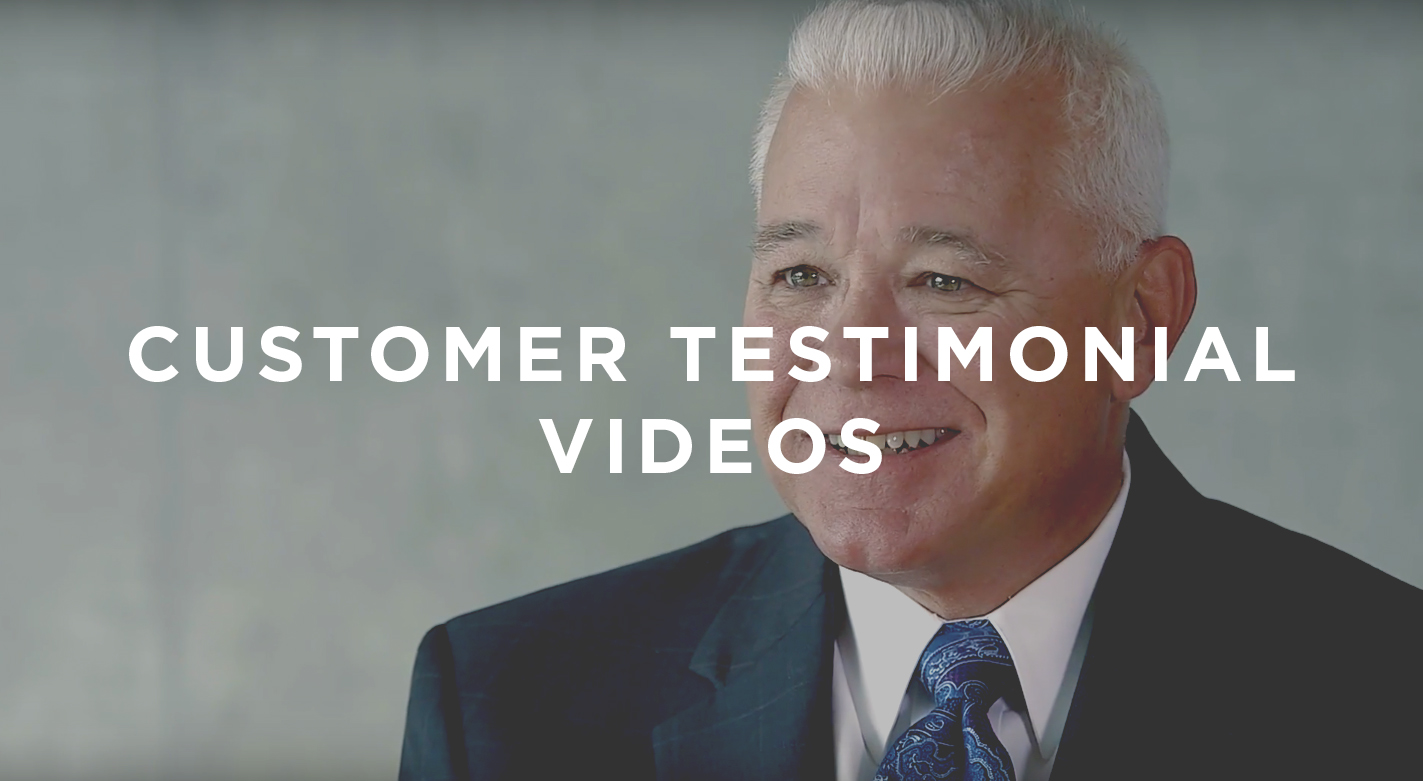 Why use Customer Testimonial Videos?
Testimonial videos can be very powerful. Customers tend to trust a real customer experience over a company representative selling their own brand. If done correctly these videos will come across as a genuine representation of your company to potential customers which in turn will make the decision to spend money with you much easier.
4 Benefits of Customer Testimonial Videos
Customer testimonials are the most effective content marketing identified by 89% of B2B marketers
90% of respondents who recalled reading online reviews claimed that positive online reviews influenced buying decisions
Brands that inspire a higher emotional intensity receive 3x as much word-of-mouth as less emotionally-connected brands.
39% of consumers said they read reviews on a regular basis to determine whether a local business is a good business.