Sunrise Live 2021 Video Campaign
Non-Profit Fundraising Video Campaign
Client:
Sunrise Day Camp
Industry:
Non-Profit
Location:
Oceanside, New York
Video Type:
Fundraising Video Campaign
About This Video Project: We created these videos for Sunrise Day Camp which is a non-profit organization that sends kids with cancer and their siblings to Sunrise's summer camps each year. The videos were played during their 2021 Sunrise Live charity event hosted by television and radio talk show host, Andy Cohen.
OBJECTIVES
Create a Non-Profit video campaign to help raise funds for Sunrise Day Camp
Produce 5 videos to be shown during a live virtual fundraising event
Highlight 2 campers and 2 honoree families to show the full circle connection between giving and receiving
Film pre-recorded sections of the CEO of Sunrise Association (Arnie Preminger) to be used throughout the event as though he was live, speaking to the viewers
Create a pre-show video highlighting the 15th anniversary of Sunrise and many of their achievements throughout the years
Give an in-depth view of the fun and hope provided to kids with cancer and their siblings
Show how Sunrise Day Camp not only provides a place for kids with cancer to get away from the hospital environment but also is an emotional and mental form of medicine through joy and happiness
SERVICES USED
Conceptual Planning
Video Production
Post Production
Motion Graphics
Sunrise Day Camp | Westchester Camper Story
For this video, we spent the day with Jenaye (Nay Nay) and her family at their home in Westchester, NY. We filmed interviews with her parents as they told their story about Nay Nay and her battle with cancer. Nay Nay is a bundle of joy and brings light to this world with her positivity, quirkiness and caring heart. We spent some time filming her doing some of the things she loves around the house and outside. Nay Nay gave us each a random hug saying she would miss us when we left. This was very touching and quite adorable! She even went so far to draw each of us and sign the drawings with her name so that we would have something to remember her by. We are so happy that we got the opportunity to be blessed with her positive energy!
Sunrise Day Camp | 2021 Pre-Show
This video was created for the pre-show to the 2021 Sunrise Live virtual fundraising event. It played as people settled in and got ready for the main event. We used zoom interviews from alumni campers and siblings, as well as images and recordings of campers. We have text on-screen that highlights stats and helps show many achievements and additions that Sunrise have had throughout the 15 years that they have been around. The video highlights many touching moments in people's lives who have felt the magic of Sunrise. It also gives the viewer a look back throughout the years and how Sunrise has grown to become what it is today.
Sunrise Day Camp | 2021 Long Island Honorees
This video highlights the 2021 Long Island honorees Danielle & Michael Ramin as they speak about their efforts and the honor they have to be a part of helping Sunrise. We interviewed them in the comfort of their own home to hear their story of how they got involved and how being involved with the organization makes them feel. It was a pleasure to meet them, hear their story and know that because of people like them, Sunrise can continue to reach their goals each year.
Sunrise Day Camp | 2021 Westchester Honorees
This video highlights the 2021 Westchester honorees Beth Stark & Howard Fiddle as they speak about their efforts contributions to Sunrise. We interviewed them at their beautiful home to hear their story of their relationship with Sunrise. Beth has become part of the Sunrise on Wheels program at their local hospital and has dedicated much of her time to Sunrise and the children. It was a pleasure to meet them, hear their story and know that they both play major roles in keeping Sunrise's mission alive.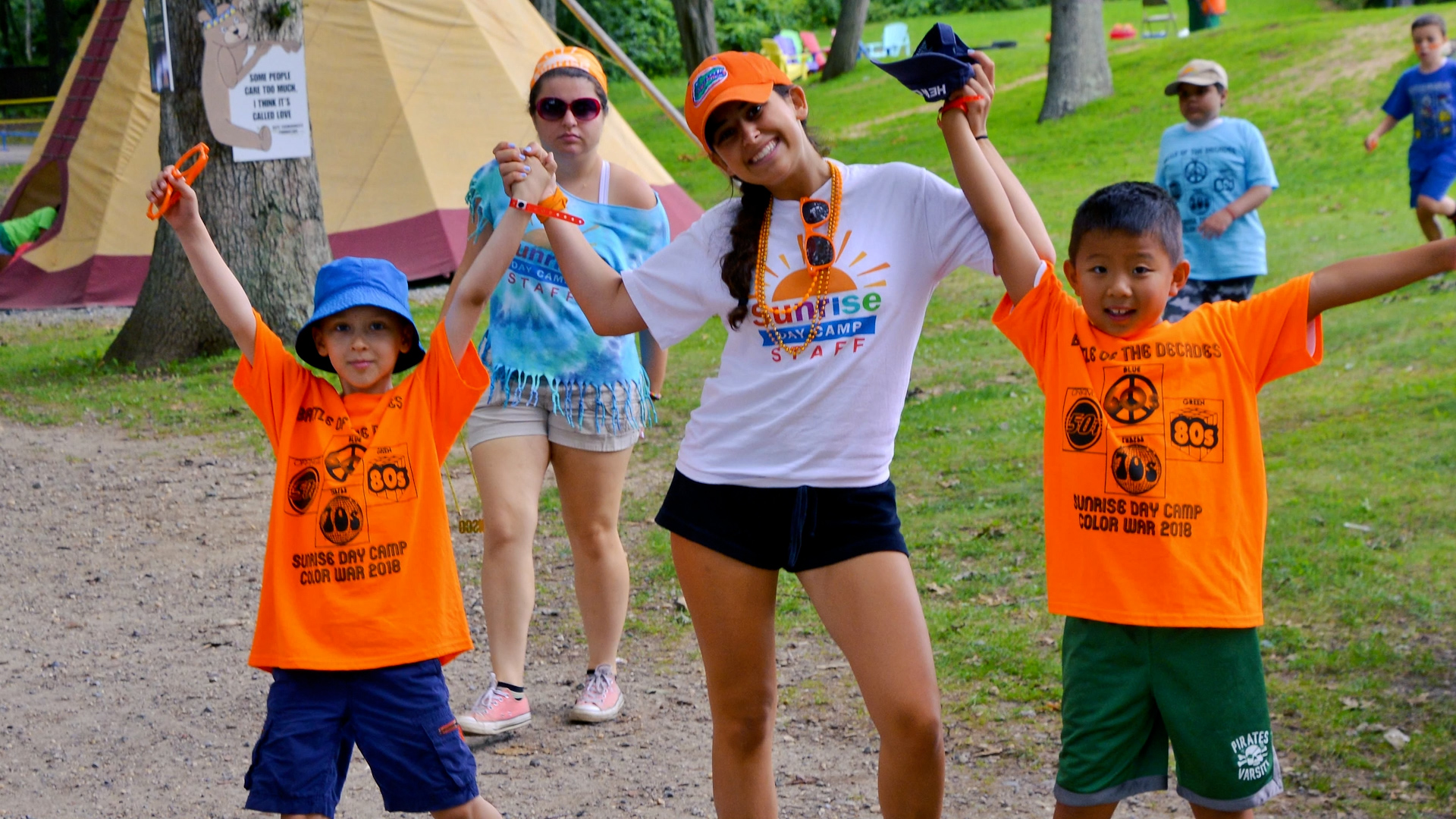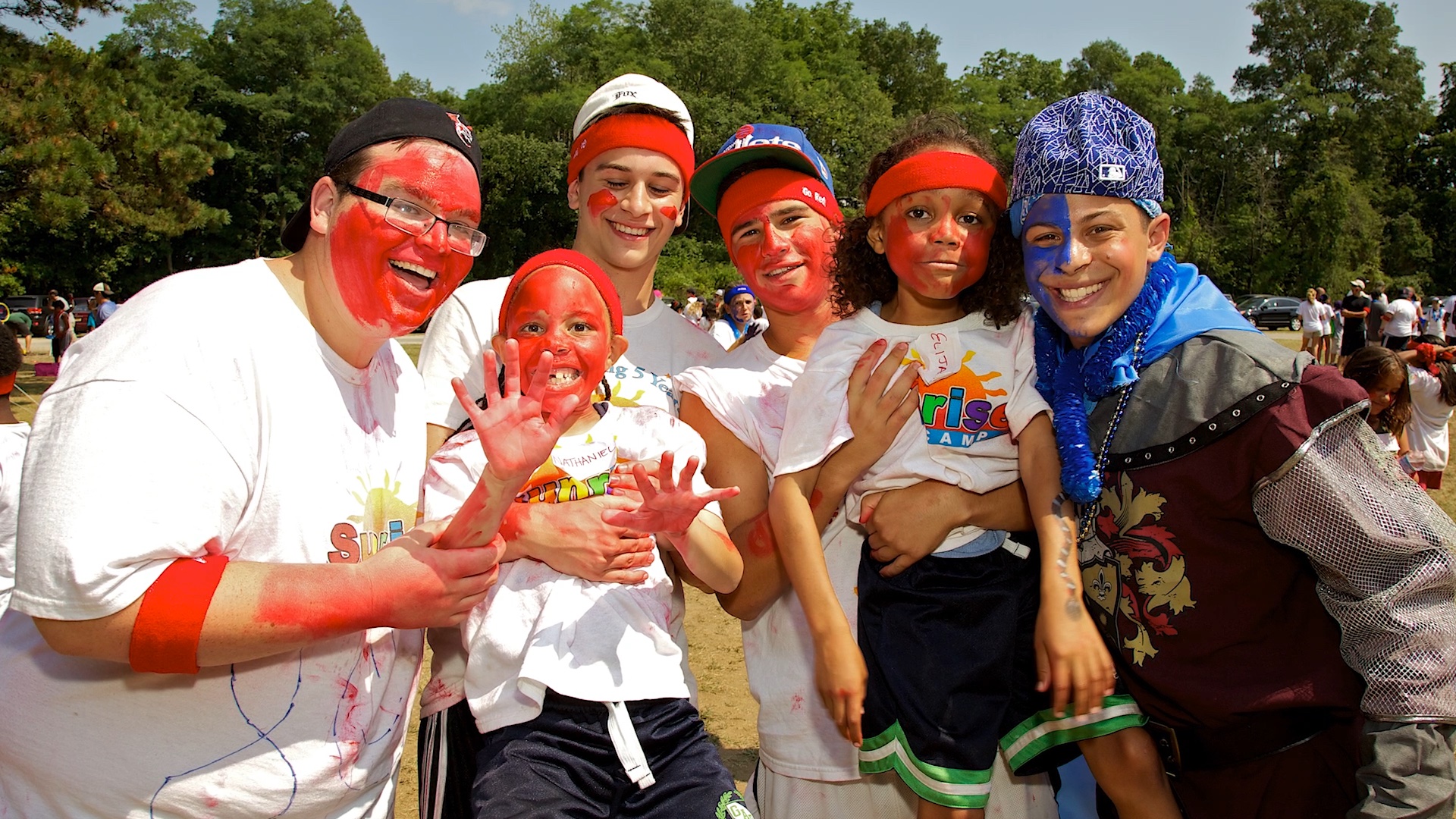 WHAT WE DID
Sunrise hired us to create 5 videos to play during their 2021 live virtual fundraising event
. The event wound up raising over $500,000. In 2021, the cost of sending 1 child to camp was $6,000 per child. So you can imagine the importance of this fundraiser. It helps guarantee that any child and their siblings get the opportunity to go to one of Sunrise's camps. The magic of Sunrise shines through in the children's eyes and it is quite amazing to experience their happiness in person. There's no doubt that Sunrise gives children more strength and plays a huge role in each child overcoming their battle with cancer.
We put together the stories of two campers, one from Long Island and one from Pearl River. The purpose of these videos is to give viewers insight into the lives of these families. The videos also portray the selfless efforts that Sunrise makes to help diagnosed children and their siblings. Sunrise welcomes these children and makes them feel like part of one large family. These videos aired during the live virtual fundraising event. They were the centerpieces of the evening, attracting large donations and families to become more involved with Sunrise.
The story of Long Island camper John and his family is located at the top of the page and is one that we found quite compelling. We interviewed his parents as they spoke about John's condition. John's dad got pretty emotional and you could feel the impact that John's situation has on the family. We then began to film John and his two sisters as they played inside and outdoors. They didn't want to stop and were so excited to show us their toys and skills. We spent a half day with them before heading up to Westchester to film one set of honorees for 2021.
It is quite a pleasure to be a part of helping Sunrise and their mission to bring joy to children each year. Happiness and positivity absolutely helps children get through their situations and we are proud to be a part of Sunrise's effort.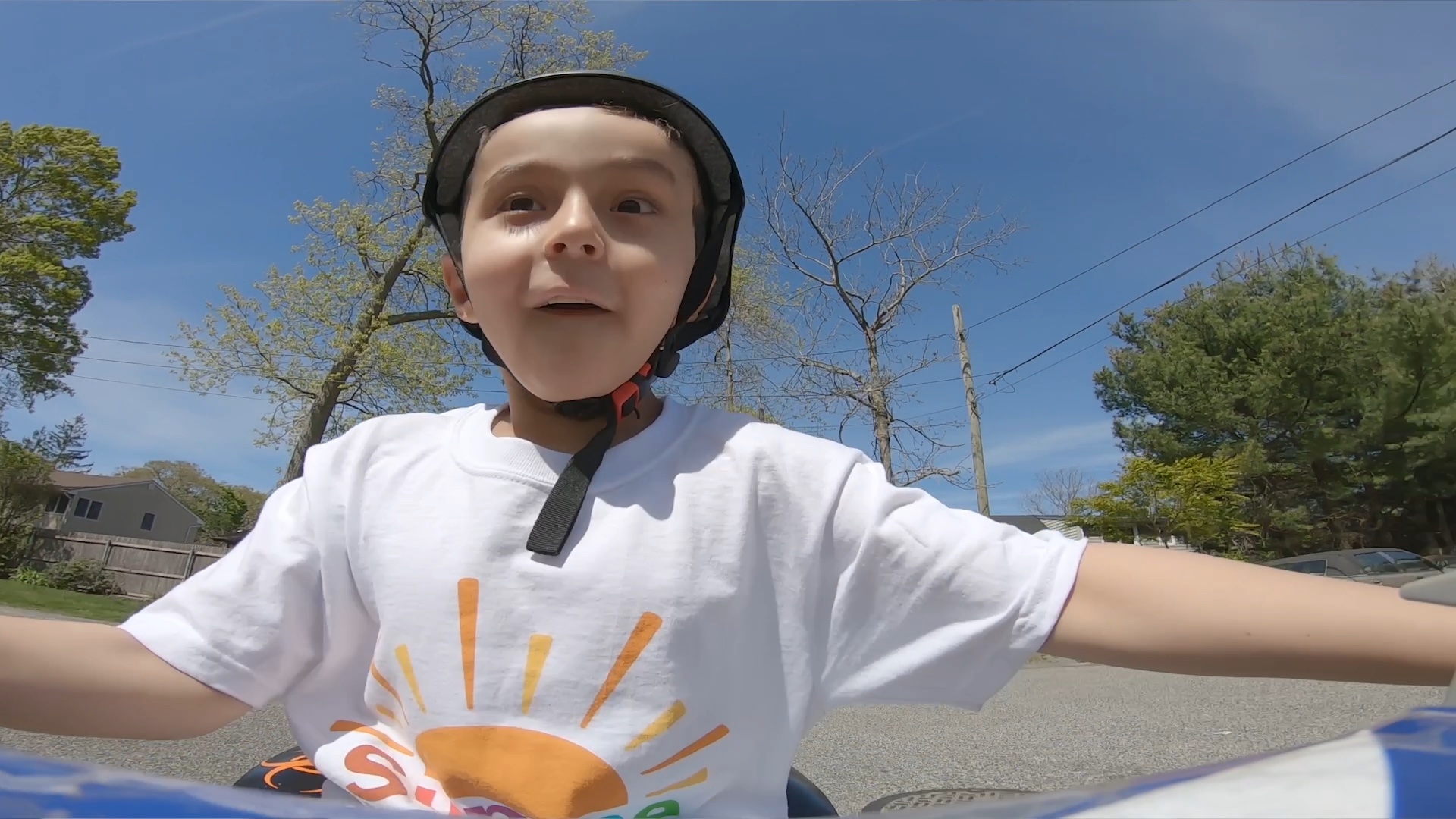 GoPro angle of Long Island camper John as he gets wild and spins some donuts on his modified four wheeler
Let Us Know How We Can Help