About This Video Project:
We created these fundraising videos for the Make-A-Wish Foundation in partnership with Jersey Mike's to highlight their efforts to bring positivity to kids with cancer.
OBJECTIVES
Highlight Make-A-Wish's & Jersey Mike's fundraising promotion
Create a powerful fundraising tool to be used during a virtual fundraising event
SERVICES USED
Conceptual Planning
Video Production
Post Production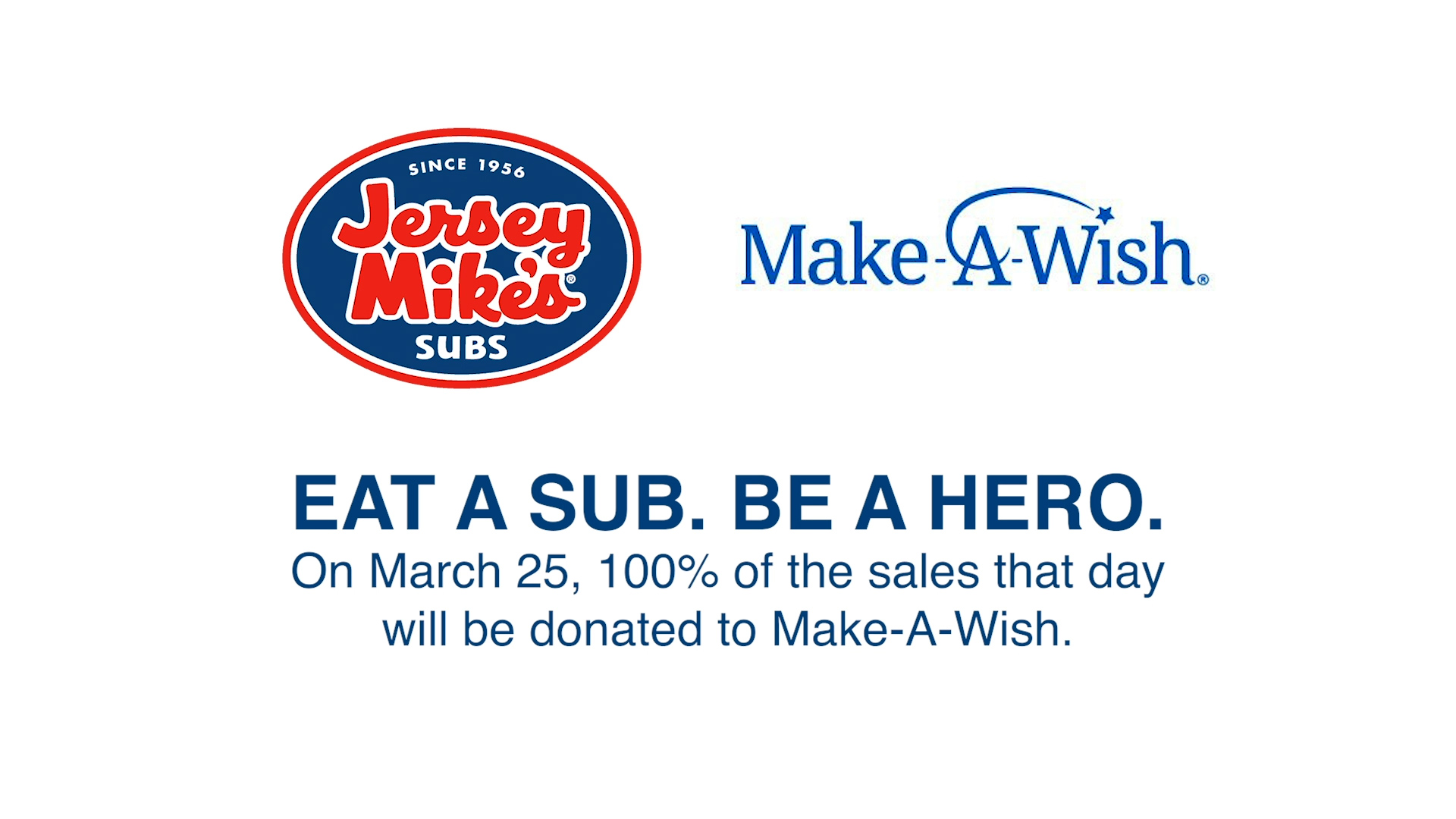 WHAT WE DID
We were contacted by Make-A-Wish foundation and Jersey Mike's to make two short ads for their collaborative fundraising effort.  For this fundraising video we had an efficient setup with both Nikolina and Sophia ready for their takes.  This video required the use of a teleprompter which Pennylane has in their arsenal of professional gear.  The children read from a small script and they were complete pros. We then added in a call to action at the end.
This type of video is super short and to the point. This helps keep the message of the promotion at the front of people's minds. This is an example of how less can often be more when it comes to raising awareness of a campaign.
 To learn more about Make-A-Wish Foundation, please visit www.wish.org
Let Us Know How We Can Help